Profile
Free Account
Created on 2016-10-30 20:13:29 (#2558291), last updated 2016-12-31 (38 weeks ago)
27,693 comments received, 5 comments posted
847 Journal Entries, 47 Tags, 0 Memories, 5 Icons

About

Mini Bio

Found in an ancient hidden courtyard tucked away near Norsouton, East Westshire, the fabled
linnpuzzle was at last revealed to be real, although some say the physical presence of this legendary entity does not necessarily prove her existence, especially as her tendency to turn invisible when startled calls many skeptics to doubt the degree of her connection to our plane of being.

The skeptics, however, are completely ignored by the villagers of the small town in East Westshire near where the courtyard and its fantastical inhabitant were discovered. These locals have been convinced of the truth behind the myths surrounding her presence since 1609, when villager Happler Happny stumbled into a clearing and witnessed
linnpuzzle creating an intricate web of willow branches and sprays of white flowers that, when viewed from a distance, described the shape of a smiling face with startling realism. For four hundred years after, her legend was continually enhanced by further scattered sightings, always in clearings that the witnesses could not locate in subsequent searches. She has been sighted climbing trees and gazing curiously down on travelers, swimming with silver fish down a stream, and building similar depictions to the one she was constructing on the occasion of her first sighting.
Scientists have attempted to analyze
linnpuzzle for the causes of her remarkable longevity and unbelievable talents; however, she eludes classification, and the archaeologist who found her, Padma Henley - the distant progeny of her original witness, Happler Happny - removed her from the Upperdownside Laboratories in the deep of night and is said to have freed her once again in her familiar hills and streams of East Westshire. Henley refuses to reveal the details of the escape, nor will the archaeologist respond to inquiries concerning the validity of rumors that Padma remains in contact with the nymph. As far as current authorities are aware,
linnpuzzle runs and swims, free again, in the place most beloved and protected by her for over four centuries.
-Biography written by
tea_and_snark, who has a much, much richer imagination than me.

Art is in the memories. There's also a community where I hide my adult-rated art, called
puzzling. I don't mind if you use the pictures for icons, as long as you give credit. If you want to use my art for anything else, contact me first and get my permission.

Fandoms: Harry Potter, Good Omens and Elfquest, with a bit of nonsense in between for variation.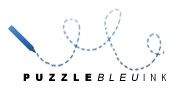 Layout by
apricot_13, header by
selluinlaer.

Connect
ambiguously evil book characters,
androgyny
,
animagi
,
animation
,
anime
,
art
,
art nouveau
,
aziraphale/crowley
, badgering hufflepuffs,
banksy
,
beauty
,
black books
,
blackadder
,
bleach
,
calvin and hobbes
, celestialsoda, constant growth,
creativity
,
dave mckean
,
elfquest
,
fanart
,
firefly
,
gandhi
, gneil and pterry,
good omens
,
gravitation
,
grudge matches
,
harry potter
, hiddens meanings, hopeful romantics, irisbleu's writing,
john constantine
,
jrr tolkien
,
katchoo
,
kittens
,
kyou kara maou
,
lifetheuniverseandeverything
,
lotr
,
lunar eclipses
, making tiny frogs,
manga
,
mirrormask
,
monty python
,
moony
,
mythology
, neil gaiman's inner crowley, old children's books, omae wa seigaku no hashira ni nare,
our lady peace
, photographs with a story,
photoshop
,
prince of tennis
, protect our werewolf, rivals! or-rather-lovals,
rpg
, saving butterflies, selluinlaer,
sigur rós
,
skywise
, sleep-deprivated nonsense, snickles and gflad, sodding ineffability,
solresol
,
squidditch
,
stargazing
,
stephen fry
,
strangers in paradise
,
tarot
,
tenipuri
,
the last unicorn
, the laughing magician, the littlest gryffindor,
the them
,
unresolved sexual tension
, uryuu's horrified face,
velvet goldmine
, vetter,
villains
, wearing scars with pride,
webcomics
, wolves and werewolves

People
[View Entries]
alchemy
,
anehan
,
chimbleysweep
,
exbentley
,
florahart
,
gules
,
hilarity
,
minkhollow
,
sophistry
,
violet_quill

[livejournal.com]
1adychaos
,
a-fell
,
acciochocolate
,
acid
,
acroamatica
,
aesthetically
,
afrai
,
ainthra
,
ajodasso
,
alexi-lupin
,
amanuensis1
,
amguynes
,
anathaema
,
andreanna
,
anemonerose
,
ani-bester
,
anniesj
,
aphrodeia
,
archangelbeth
,
ardnassac
,
argenterie4
,
argyleheir
,
ariastar
,
astaelf
,
auradeva
,
aurenfaie
,
azureflight
,
babb-chronicles
,
balugaseastar
,
bhanesidhe
,
bloodstaindnght
,
bloodyscary
,
blueeyedtigress
,
bombay-gin
,
bombaygin
,
bookshop
,
brevisse
,
briebribeez
,
bunney
,
buttfacemakani
,
byzantienne
,
caladan-dd
,
canontofanon
,
cassandraclare
,
castiel
,
caten
,
cellia
,
cenire
,
ceris
,
circe-tigana
,
cloudlessnights
,
cluegirl
,
complete
,
copperbadge
,
cyne-dias
,
daegaer
,
daliahellyes
,
danibennett
,
darkbear
,
dementordelta
,
djinniyah
,
dogeared
,
dragon-charmer
,
dramawench
,
duchessdetail
,
e-dork
,
edgewood
,
eir
,
eldir
,
elfwen
,
eliminate
,
ellenmillion
,
embers
,
erraticonstilts
,
eternitys-curse
,
evalinece
,
excellent-omens
,
fahye-fic
,
fahye
,
falasama
,
fiendling
,
fiere
,
folk
,
forourlives
,
froggie
,
furiosity
,
gabbysun
,
geoviki
,
ginasketch
,
glockgal
,
godonthewater
,
goingxmissing
,
goldie
,
hachi-08
,
haf
,
happiestwhen
,
hidden-gems
,
hjbender
,
hpartmods
,
ida-pea
,
idroppedarice
,
ildi-bp
,
indy-go
,
introductory
,
irinaauthor
,
irisbleufic
,
itling
,
ivyblossom
,
ixchelmala
,
jadis31
,
janegodzilla
,
jennaria
,
juliefortune
,
justineith
,
kaalee
,
kaptainsnot
,
karabou
,
karolja
,
katho
,
katmaxwell
,
kellygreen
,
kinneas
,
kittanylilac
,
kyasuriin
,
ladyjaida
,
latentfunction
,
lazy-daze
,
leelastarsky
,
leka-moya
,
lillithium
,
linnpuzzle
,
lintwhite
,
lionhead
,
lipstickcat
,
lizardspots
,
lore
,
luna-norvegese
,
maeritrae
,
maggiebloome
,
mandrill
,
marksykins
,
maruchina
,
masterofmystery
,
megaderp
,
melusinescales
,
mesmerisz
,
mincedniku
,
mirazandar
,
miscellanny
,
missliddell
,
mistress-string
,
moondog
,
moony
,
morrigain
,
msjoplin
,
musegaarid
,
musesfool
,
mykaa
,
myrafur
,
myselftheliar
,
naadi
,
narie-parmandur
,
nassima
,
niceandaccurate
,
nnydspace
,
odyssey01
,
of-carabas
,
of-evangeline
,
olynthus
,
onefrabjousday
,
ook
,
ormery
,
packupthemoon
,
penm
,
penton
,
piranhaex
,
pornography
,
prettyveela
,
primroseburrows
,
priscellie
,
pumpkin-pantry
,
quantum-witch
,
raelala
,
ratauvan
,
reallycorking
,
receipt
,
refche
,
reinii
,
remeciel
,
rooked
,
roswellgal03
,
runcible
,
rynne
,
sam-storyteller
,
sanomi
,
sarahtales
,
saridout
,
sarvihaara
,
scarletautumn
,
scarletthorns
,
scrawled
,
setissma
,
shaggydogstail
,
sharklabyrinth
,
shatterglass
,
sheerpoetry
,
shoiryu
,
siggen
,
sikksakk
,
silvery-wraith
,
sistermagpie
,
skade
,
slanted-truth
,
slappytanker
,
slyzucchinio
,
snapesgirl34
,
snowskimmer
,
sodamnquirky
,
souliesoul
,
spacedye-vest
,
spotsnstripes
,
suyari
,
sympathetic-ink
,
synekdokee
,
taffetablue
,
tapedeck
,
taradiane
,
tea-and-snark
,
the-gwyllion
,
themostepotente
,
thistlefinch
,
thistlerose
,
tilly-stratford
,
truestories
,
twinklepug
,
twostripe
,
undula
,
unravels
,
unseen-writings
,
use-theforce-em
,
valis2
,
vexia
,
vibishan
,
vikingcarrot
,
villrot
,
vimeslady
,
vixenette
,
vulgarweed
,
waccawheels
,
warped-factor
,
waxbean
,
wellington
,
whimlet
,
whimsicalmusing
,
willysunny
,
wizardcrackers
,
wordhouse
,
writes
,
xingou
,
xylodemon
,
yasha-chan
,
zhonnika
,
zombiechan

[users.livejournal.com]
__hibiscus
,
_cadenza
,
_inbetween_
,
_redpanda_
,
_riz
,
nix___

Communities
[View entries]

Feeds
[View Entries]

Subscriptions (0)

Linking
To link to this user, copy this code:
On Dreamwidth:
Elsewhere: